Integrative Bodywork & Therapeutic Massage:
30 minutes for $50
60 minutes for $80
90 minutes for $125
Raindrop Therapy:
The Raindrop Technique is a method of using essential oils, reflexology, massage techniques, and a warm compress to bring balance to the body. A variety of health-enhancing oils are applied to the body for structural and electrical alignment. With its relaxing and mild application, this treatment helps to align and open the energy centers of the body.
75-minute treatment for $100
Prices do not include tax.
Yes, I accept credit cards.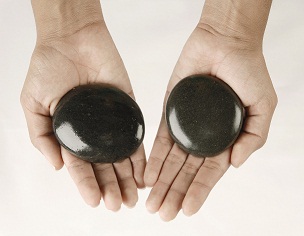 Mmmmm, hot stones. :)